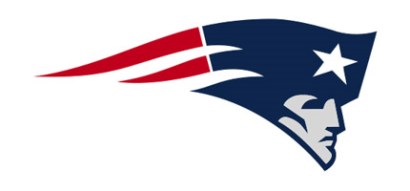 I just turned off the Patriots tanking against Pittsburgh and hopped on my twitter feed, where I found the distraction I was looking for in this paper. Oliver Wyman is a consulting group who I've worked with before. I think they do a good job with high level strategy work.  This piece is the second in a series. I'll be keeping my eyes peeled for the rest of it.
 The background: As healthcare reform unfolds and insurance exchanges begin to develop, there will be about 40 million new customers in the market by 2015, and over twice that number by 2020.
 The problem: "Traditional health insurance products were designed for what is basically a wholesale market; they focus almost solely on the factors employers care about: price or cost, benefit design, and network model. They are not designed for a consumer-driven market, and they won't succeed there. It is time not just for new insurance products, but for a new product model."
 The solution: Oliver Wyman takes the 'widget' approach to product selection here, outlining five different criteria of health insurance policies. The idea behind this segmentation is not only for people to evaluate plans according to what they need, but also to push insurance companies and/or employers towards tweak payment provisions dynamically (i.e. narrow network plans, engagement models built around wellness, etc.) The five parts are:
Benefits
Provider Network Model
Medical Homes
Health Engagement Model
Service Support
They also do a nice job of outlining some of the big knots that health plans have to untangle. In addition to creating more novel benefits that will offer the average Joe and Jane an understandable, affordable policy, they have to come up with price points for these things. This is always tough, but given the recession, the new competition on the exchanges (think of two gas stations across the street from each other), and the introduction of new federal subsidies, this poses a daunting challenge.
Finally, they outline three "types" of consumers – click on it and read them for yourselves. While these profiles are none too convincing or realistic, they're introduced as admittedly rough sketches serving as a precursor to a national market survey. Whenever this survey comes out ("this fall"), it will be an important look into the future of health insurance business models. The types of insights that it might generate – what do everyday people think about insurance benefits? What are they going to look for and use? Which sub-strategies will evolve for different income brackets, who have different needs in their benefits, but also different blends of subsidy through employers and the federal government? are more than softball leading indicators.
While pinning up insurance companies on the wall as posterboys for our broken system is easy and popular, it's not helpful. Political rhetoric about constitutionality of mandates and the burden on small businesses might offer a strategic advantage in a campaign, but it is only a luxury that we have because we passed a bill that Joe Biden described so aptly.
And it still is a big deal. It's easy to forget that this country still has over 50 million people without health insurance. That's 50 million people who have compromised access to a fundamental security – and in a country as wealthy as ours, a fundamental right -  in their day to day lives. We should all be helping and rooting for health plans to figure this stuff out.